Can't Find My Way Rhône-Wood Box-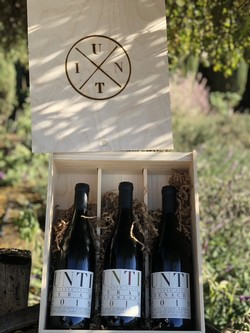 For those of you, who like me, don't start thinking about holiday gifts until THE very last minute, we are there for you.
We have selected some of our favorite Unti Threesomes, all packed in wooden boxes at no additional charge.
$30 savings!
For those who have Blind Faith in Unti.
This Wine Gift Set includes:
In wood box at no charge, a personalized gift note.