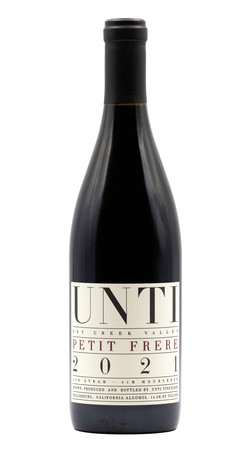 59% Syrah, 41% Mourvedre
Finally, an Unti wine where mourvedre plays a prominent role! The 2021 Petit Frere features our clone 383 Syrah with our creekside mourvedre. 383 is our most Northern Rhone-like syrah, featuring floral , spicy aromas. The mourvedre is quite noticeable, with it's cherry, savory, meaty aromas and flavors. The wine is already showing well, making it perfect for drinking early and often. The mourvedre will allow this wine to age nicely over the next 2 to 4 years.
Only 150 cases produced.