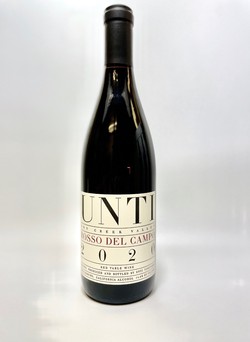 2020 Rosso Del Campo
VINEYARDS: Sangiovese West Terrace planted in 1992, Sangiovese Benchland planted in 2007, Primitivo planted in 1998, Barbera planted in 2017.
BLEND: 68% Sangiovese, 29% Primitivo, 3% Barbera
DESCRIPTION: For all intents and purposes, this is our Segromigno for 2020. Sourced from our two best Sangiovese vineyard blocks, including the West Terrace. Classic Sangiovese nose of cherries and spice in a wine that punches well above its weight. Tremendous Value!!