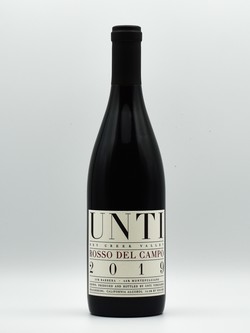 In 2019, our perennial Nobel Pizza-wine-prize-winning wine, is comprised of Barbera and Montepulciano from vines planted in 2007.
The Barbera is clone 171 planted in 2007. It consistently renders a wine that is dark, bright, and juicy with almost no tannin. The 2019 shows a bit more spice than usual with outstanding natural acidity. As you would expect, this Montepulciano is more full-bodied with classic chocolate, cassis, and dusty character. It is a great compliment to the Barbera.
Fans of this blend will notice this 2019 has a bit more fruit than in previous vintages. If the moniker "pizza wine" is Italian for every day red, this Rosso is for you.
Wine Specs
Appellation
Dry Creek Valley